Vicon Andex 774
Andex 774 side delivery rake with the carrier frame 
Working width of 7.7m
The side delivery Andex 774 with a controlled steering facility fitted with 12/13 double tangential tine arms. Adjustable cam tracks permit the best possible swath formation at any time. Exceptional manoeuvrability and a generous amount of ground clearance with lifted rotors contribute to the superb performance of this rake. The 'TerraLink' ground following system is standard on Andex 774. The active steering device on the mainframe and the 80º pivoting headstock ensuring excellent manoeuvrability.
The Advantages:
ProLine oil-bath gearbox
TerraLink Quattro for perfect ground followings
Active wheel steering with 80° turning angle for easy manoeuvrability.
Side delivery rake concept able to place crop from a total of 14.5m into one swath.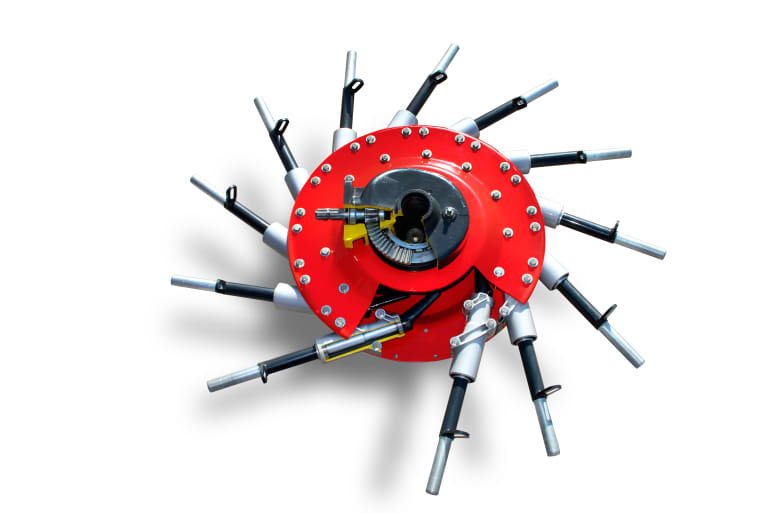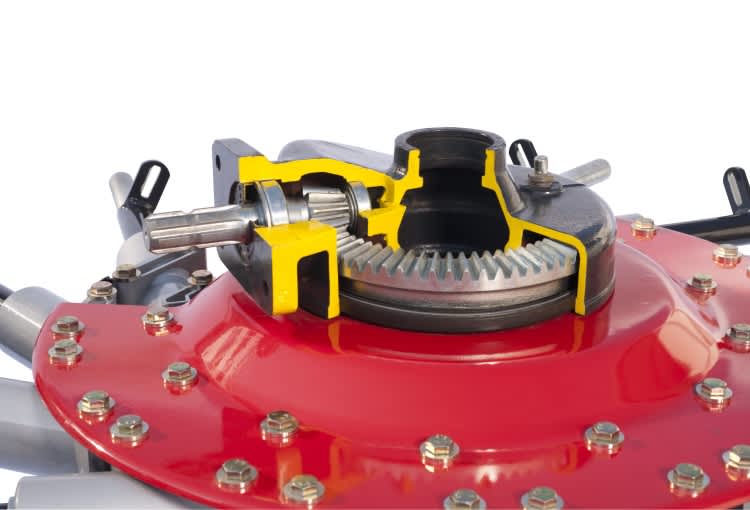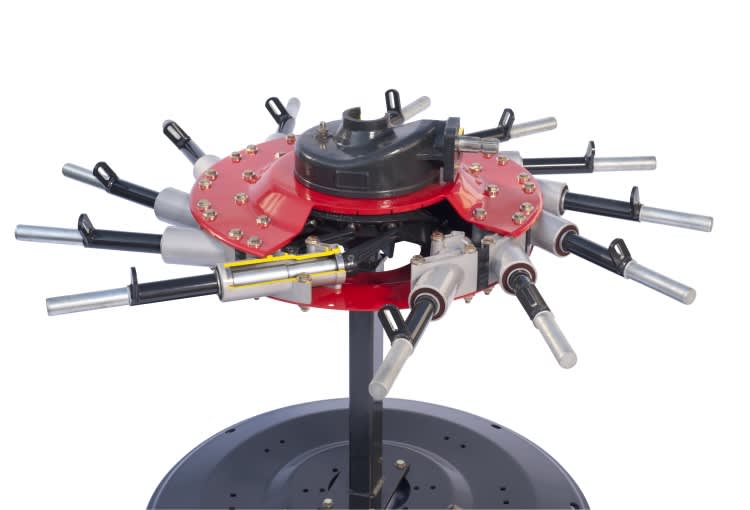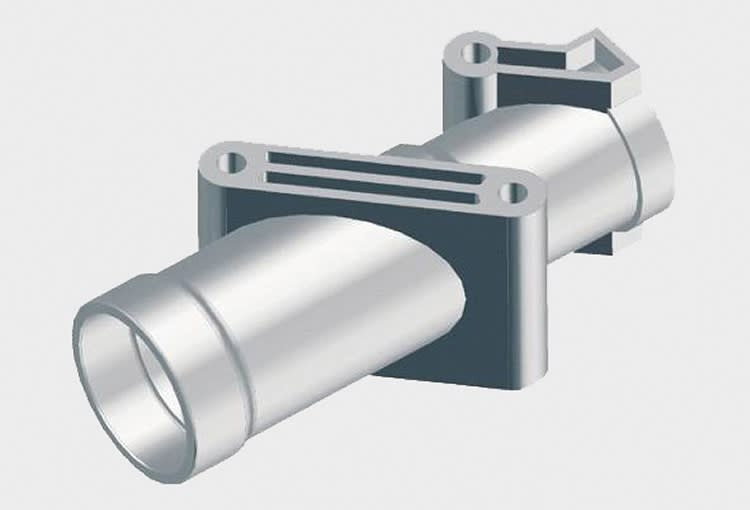 The ProLine rakes feature a unique drive system which comprises oil-immersed pinion and crown wheels.
The fully enclosed design ensures full and permanent lubrication, and makes the entire system absolutely maintenance-free.
The hardened cam track is adjustable, and features a flat curve and an extremely large 400 mm diameter, providing positive guidance to the steel rollers, and promoting quiet machine running.
Aluminium bearing housings, with two integral ball bearings and wide support, provide solid and maintenance-free tine arm mounting.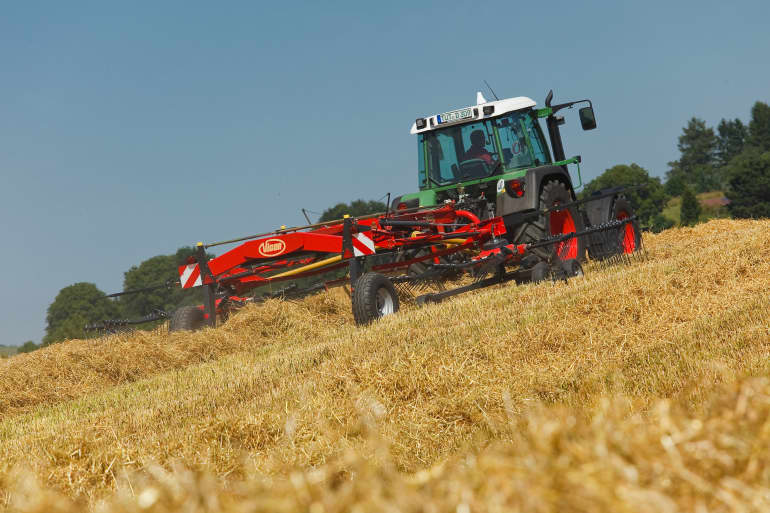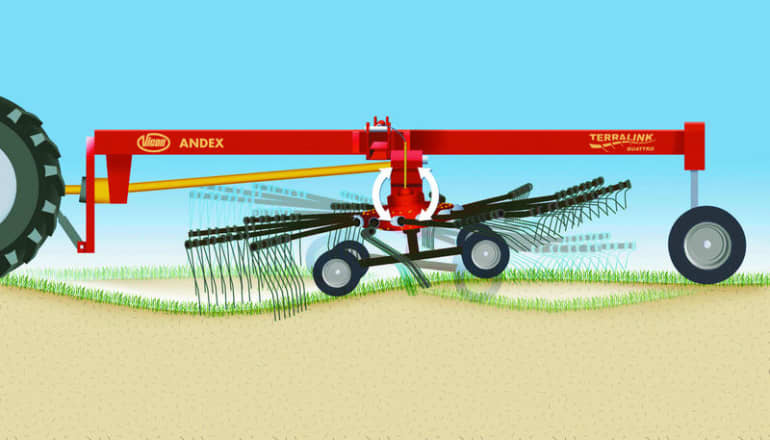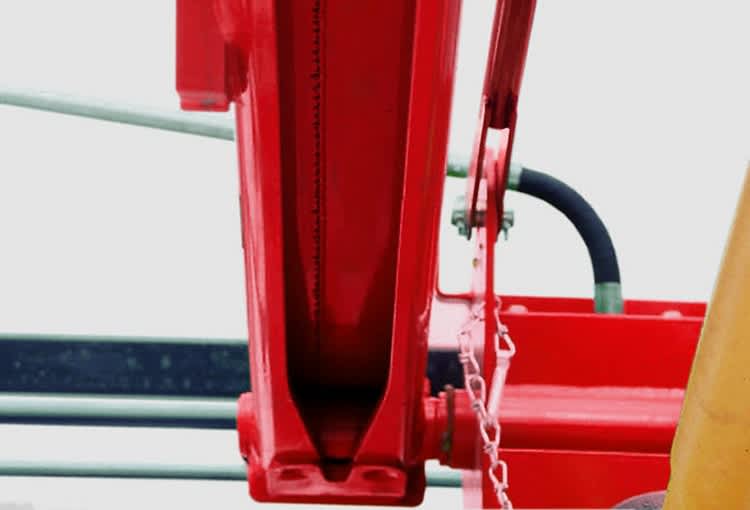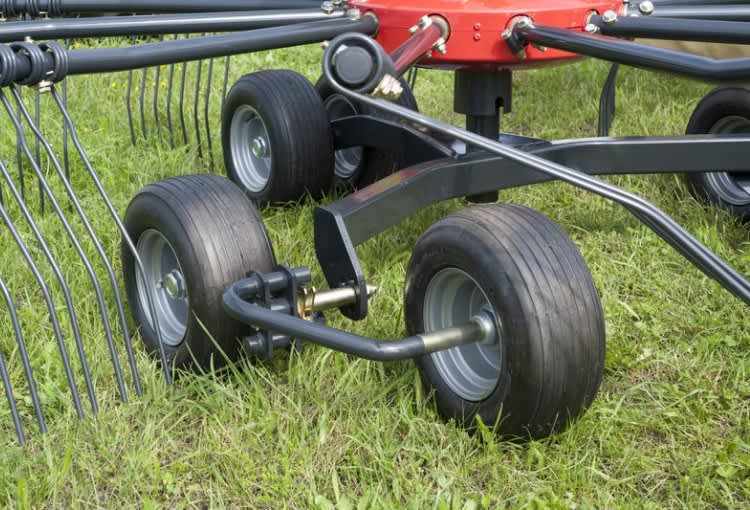 Vicon rotary rakes are designed to do well-shaped and clean swaths, achieved by precision in every part of the raking.
The ground contour following ability is important to avoid dirt in the swath - especially in uneven field conditions.
The TerraLink Quattro system controls the rotor in 3 dimensions, with a unique combination of an undercarriage with 4 wheels and a specially designed rotor suspension system. This ensures superb raking performance, even at higher forward speeds.
Maintenance-free system - no pivots or joints to wear out.
Automatic rotor suspension, ensuring smooth operation.
Built-in pressure bias on front wheels prevents lifting and tine bounce.
Optimum ground following for clean raking at high forward speeds. All wheels are positioned close to the tines.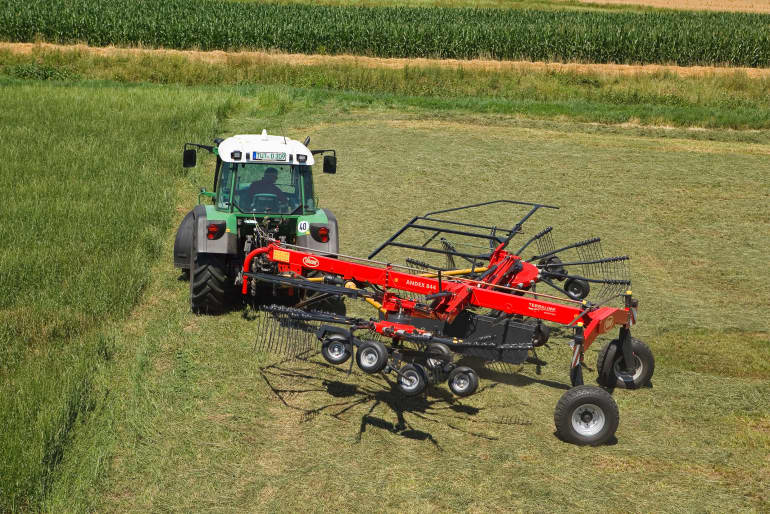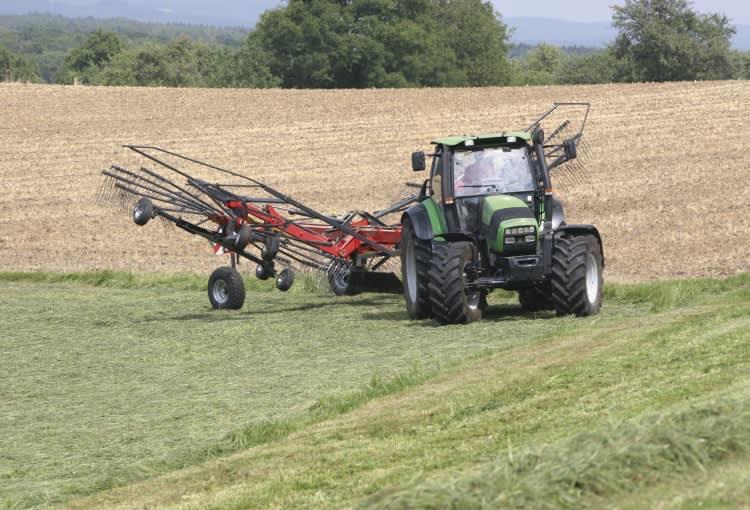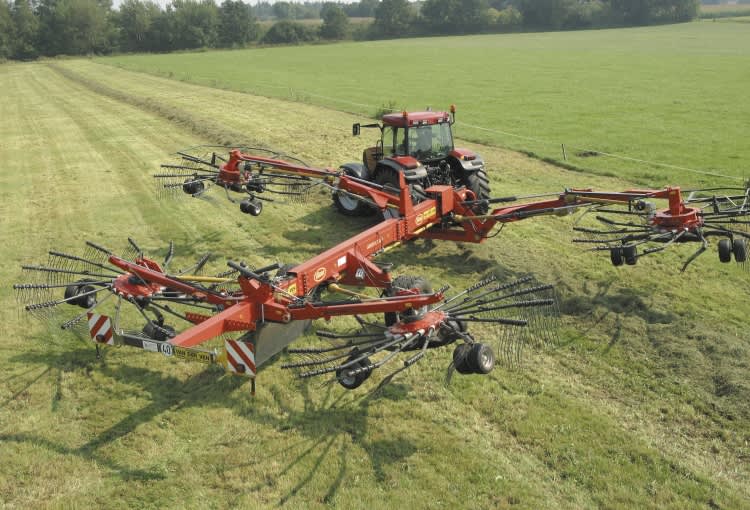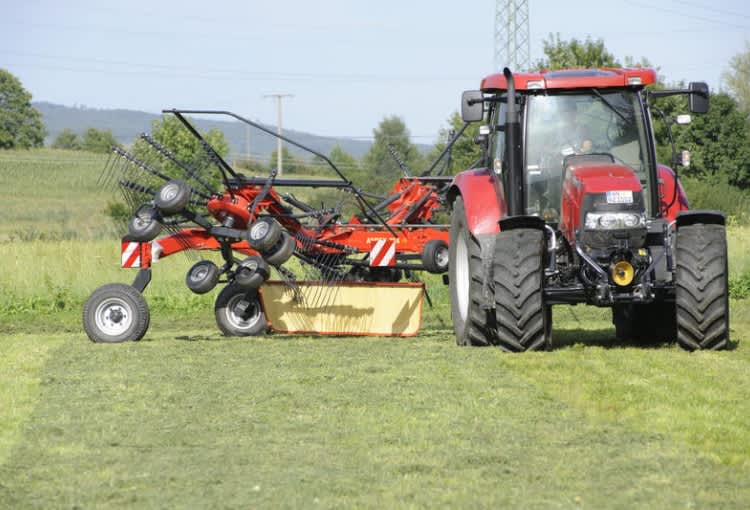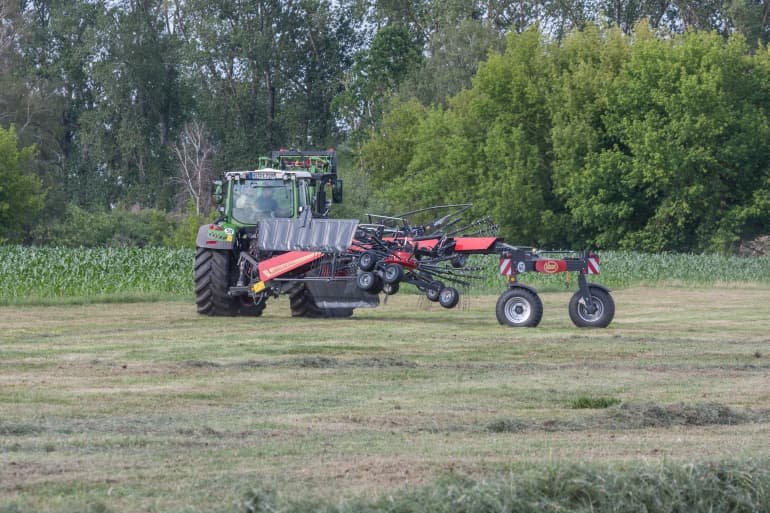 The rear carrier frame with controlled steering facility allows tight turns on headlands and loss free swathing, even in awkwardly shaped fields.
Even if the rotors are lifted on a steep slope, the steering system reliably counteracts any deviation.
The ability to make sharp turns up to 80° and the cross stabilizer in the headstock are unique Vicon features.