Vicon Andex 694 Evo - 694 Vario
The CompactLine side delivery rake with a working width of 6.9m 
Compact Effectiveness
These compact and nimble side delivery rakes feature a sturdy frame and the wellproven TerraLink Quattro ground following system. With a working width of 6.9m, the machines rake up double swaths of up to 13.2m. The VARIO execution offers additionally the possibility of raking up two separate swaths along each of the individual rotors, whereas the EVO Model can do one swath to the side.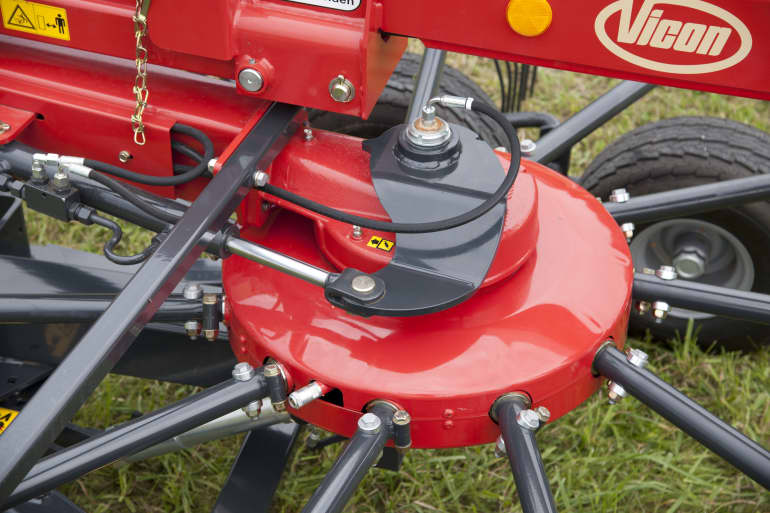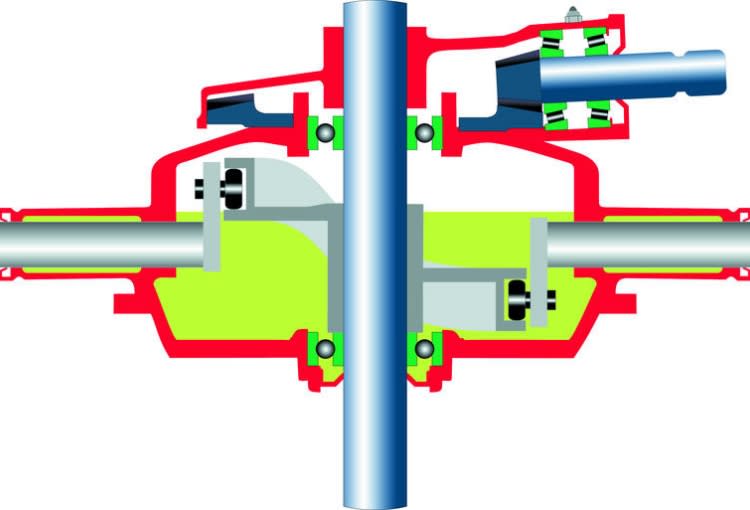 The Vicon CompactLine rakes feature oil-immersed cam discs and guide rollers.
Tine arm bearings are fully lubricated, and hence absolutely maintenance-free.
High-tensile tine arm holders and two bearings on either side of the driveshaft, provide the compact unit with strength and dependability.
Vicon-developed cam tracks are specifically tailored to individual rotor diameters for optimal raking at any working width and on any model.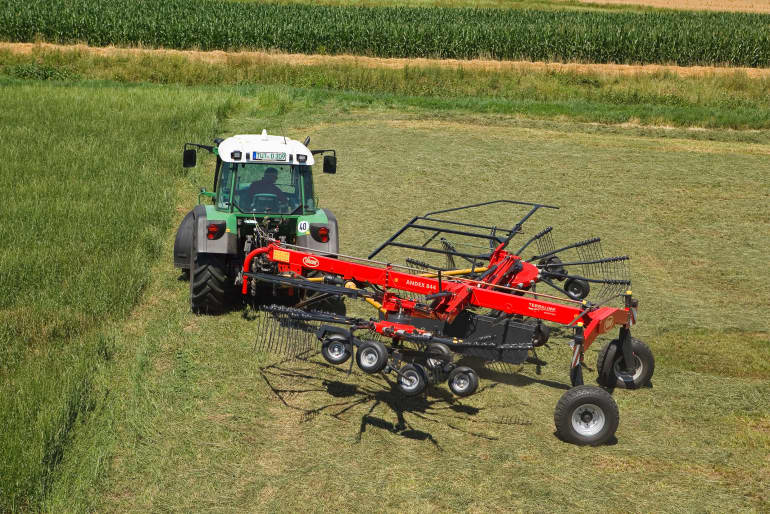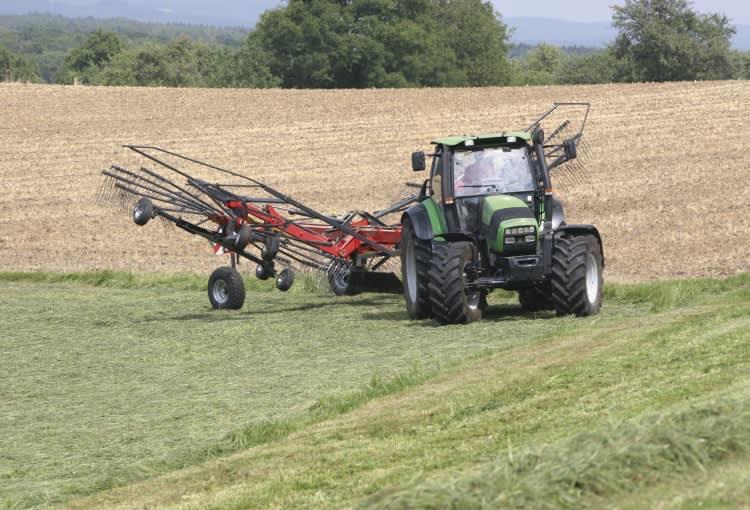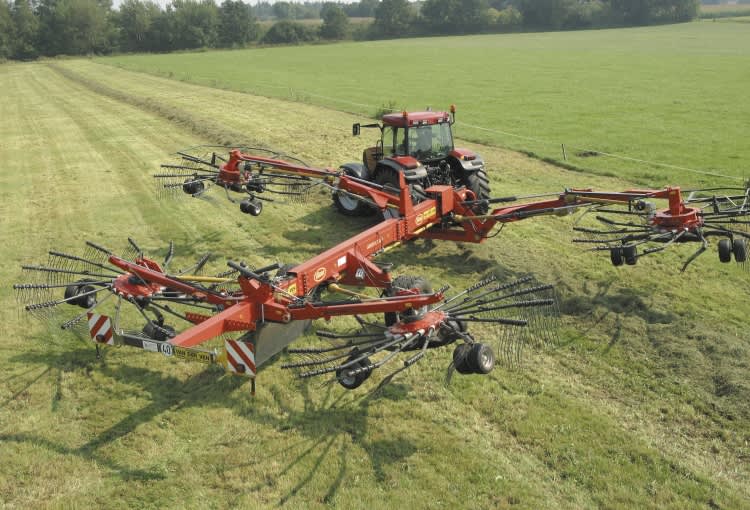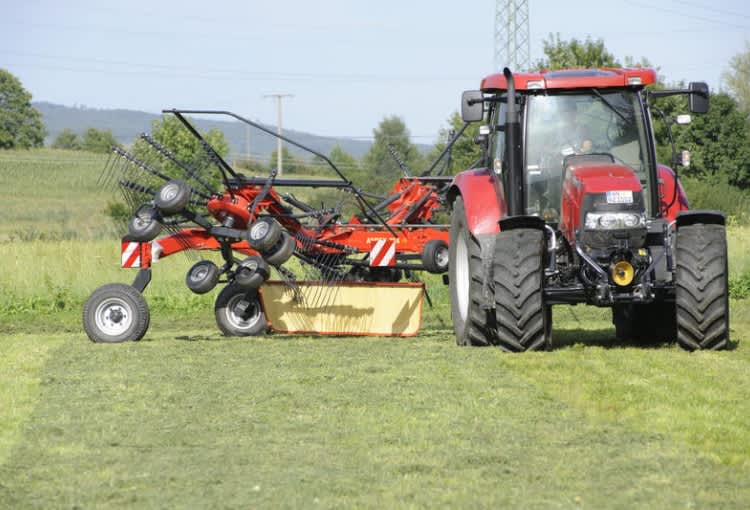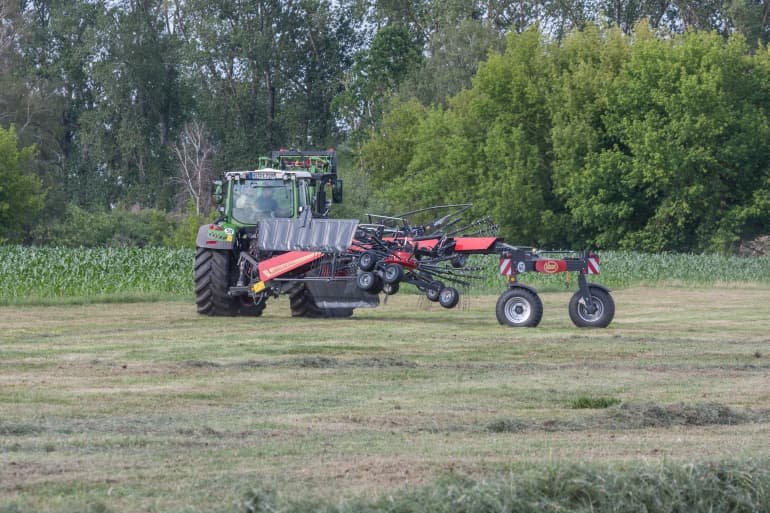 The rear carrier frame with controlled steering facility allows tight turns on headlands and loss free swathing, even in awkwardly shaped fields.
Even if the rotors are lifted on a steep slope, the steering system reliably counteracts any deviation.
The ability to make sharp turns up to 80° and the cross stabilizer in the headstock are unique Vicon features.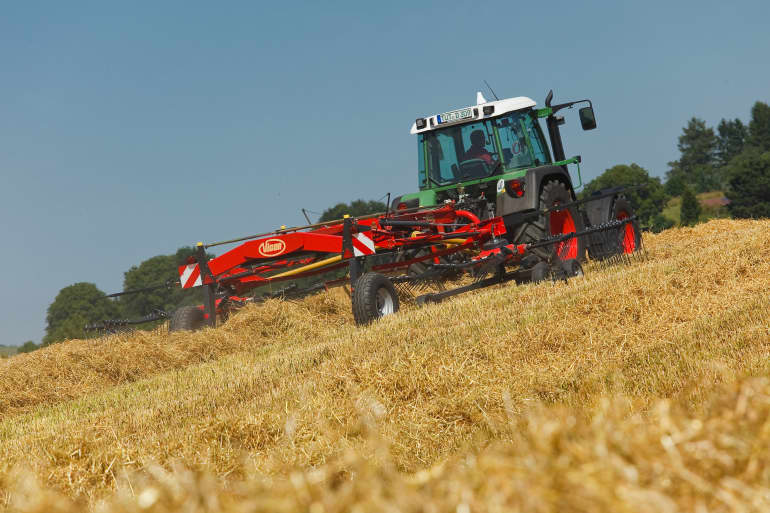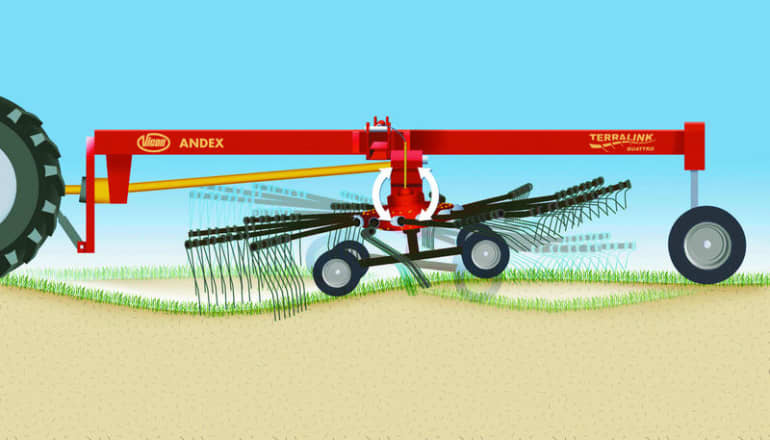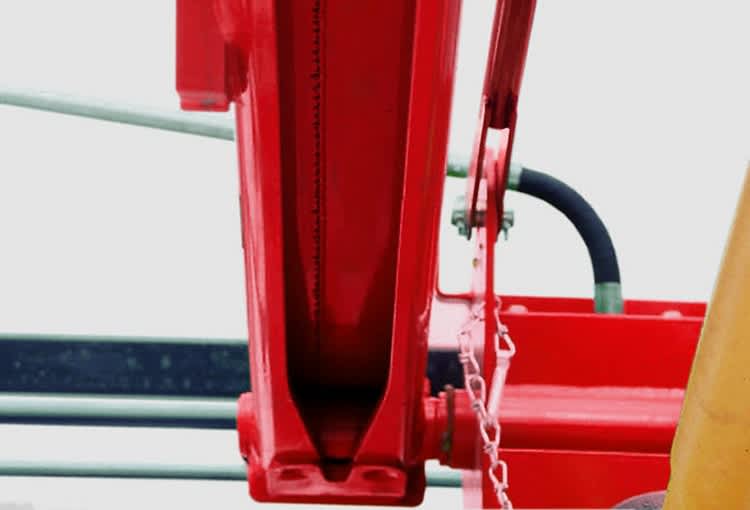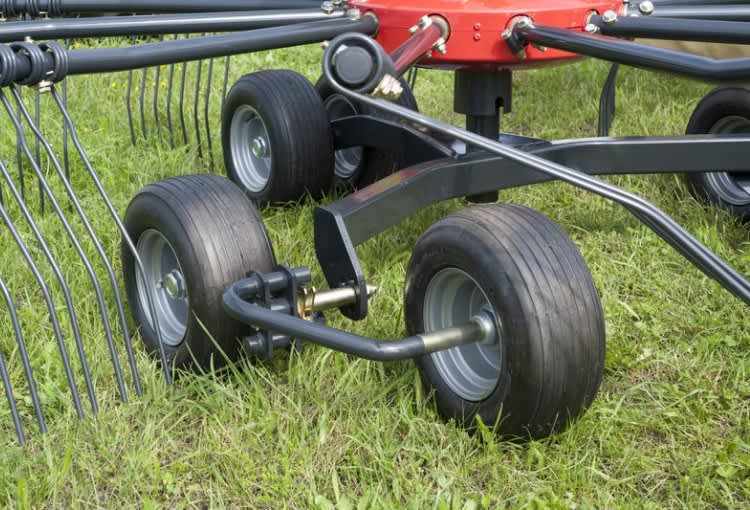 Vicon rotary rakes are designed to do well-shaped and clean swaths, achieved with precision in every part of the raking.
The ability to follow ground contours is important to avoid dirt in the swath - especially in uneven field conditions.
The TerraLink Quattro system controls the rotor in 3 dimensions, with a unique combination of an undercarriage with 4 wheels and a specially designed rotor suspension system. This ensures superb raking performance, even at higher forward speeds.
Maintenance-free system - no pivots or joints to wear out.
Automatic rotor suspension, ensuring smooth operation.
Built-in pressure bias on front wheels prevents lifting and tine bounce.
Optimal ground following for clean raking at high forward speeds. All wheels are positioned close to the tines.