Vicon EXTRA 432H - 436H - 440H - Rear Mounted Disc Mowers
Centre mounted Vicon disc mowers with hydraulic suspension
Working width of 3.20, 3.60 and 4.00m
A centre mounted Vicon mower in working widths of 3.20, 3.60 and 4.00m, all fitted with the fully welded slim cutterbar for improved cutting performance. The Vicon EXTRA 440H is a true high performance mower with its 4.00m working width and 10 contra-rotating round discs. It combines the best of centre suspension of the Vicon EXTRA 400H series and the new HydroFloat - a hydraulic suspension to ensure a more even flotation of the 4m wide mowing unit
The Advantages:
Hydraulic suspension for precise setting of ground pressure and superb adaptation.
Centre suspension for even weight distribution, stable operation and quick reactions to changes in contours.
Easy lift on headlands without activating the 3 pt linkage – sufficient clearing under the cutterbar.
Integrated BreakAway system protecting the cutterbar.
Excellent ground following on slopes - 15º upwards and downwards mowing operation range.
Fully welded EXTRA cutterbar with triangular discs.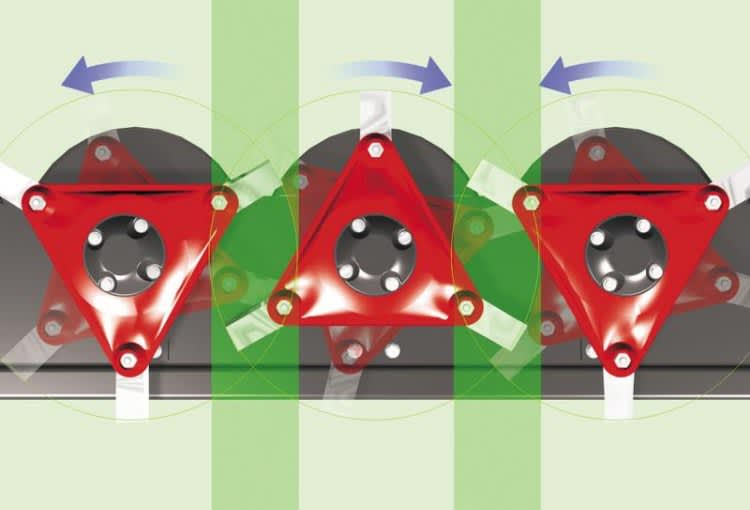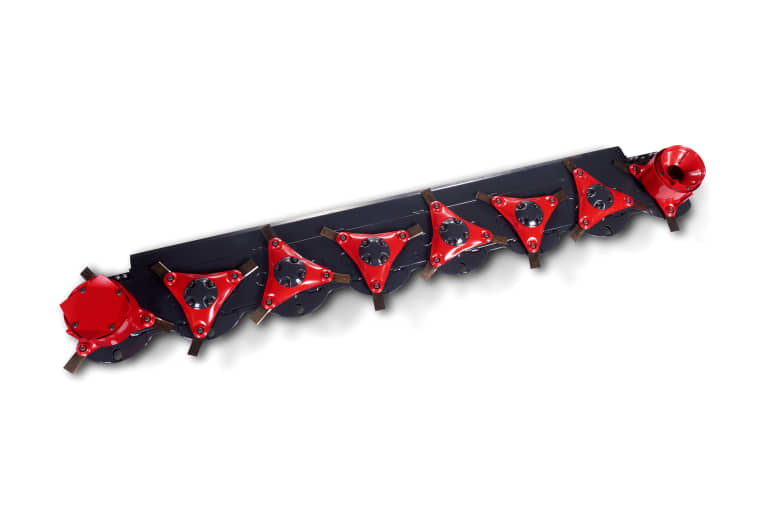 The EXTRA cutterbar is designed for low maintenance and offers a very quiet operation.
Operators will immediately love the virtually quiet operation of the new cutterbar – convenient during a long and busy working day
Fully welded cutterbar for a very strong construction.
Even number of contrarotating discs for improved overlap.
Three bladed discs for more cuts.
Smooth stone guard design for excellent cutting quality.
High oil capacity ensuring low working temperature.
Low noise level thanks to specially tooled gear wheels.
Twisted knives for a clean cut in all conditions.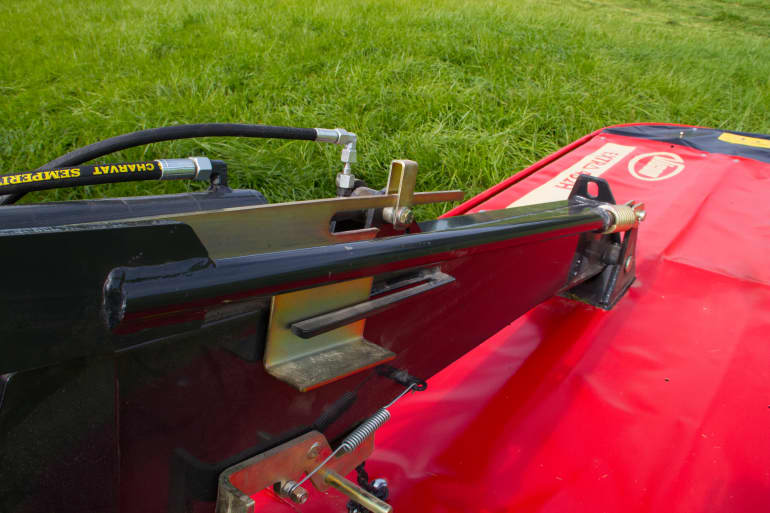 The EXTRA 432H, 436H and 440H are designed with a hydraulic suspension system, allowing easy setting of ground pressure, to adapt to varying field conditions. This provides the best conditions, for an even cutting height and maximum protection of the stubble. The result is better forage quality, less wear on the mower and reduced fuel consumption.
The ground pressure can be continuously and quickly adjusted from the tractor seat, even while operating. All you need to do, is to activate the hydraulic outlet.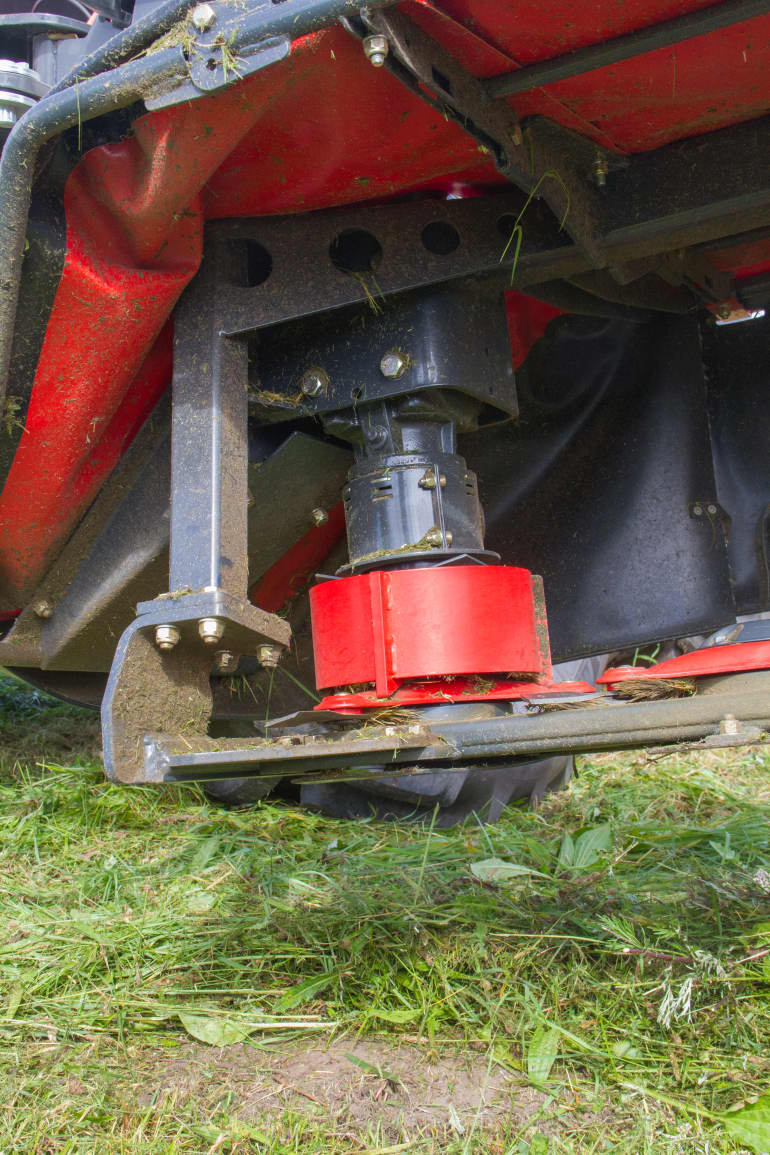 The EXTRA 432H, 436H and 440H disc cutterbar features a direct drive from the gearbox to the first disc that efficiently reduces power wastage and takes full advantage of the whole working width of the cutterbar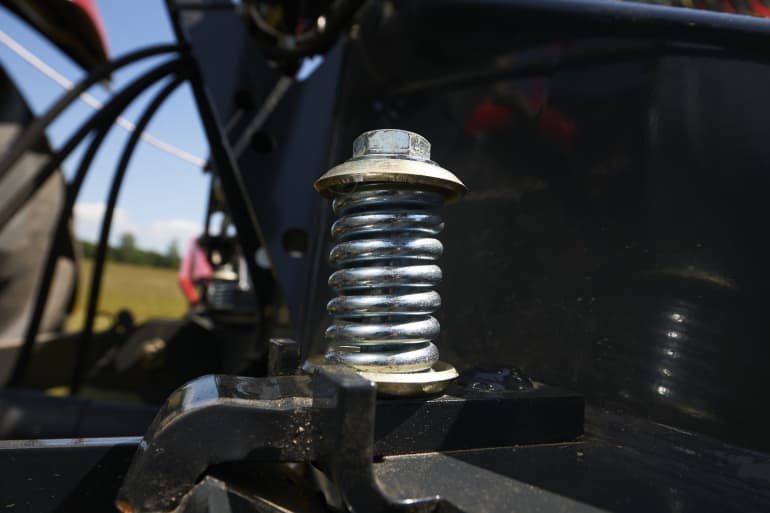 To offer maximum protection of the cutterbar, these machines are fitted with the well-known Vicon BreakAway solution.
When encountering an obstacle, the BreakAway will swing the machine backwards and over the obstacle, returning it to the original working position once the obstacle has been passed
Technical specifications
Download brochure
| | | | |
| --- | --- | --- | --- |
| | Working Width | Weight | Power Req, Min |
| EXTRA 432H | 3.18m | 805kg | 40/55 kW/hp |
| EXTRA 436H | 3.50 | 1040kg | 45/60 kW/hp |
| EXTRA 440H | 3.94 | 1060kg | 50/70 kW/hp |
Find nearest dealer